Ladies and gentlemen if I offend any one, my apologies, but as a wise dog was once imagined to say, "Deal with it."

Rufus, Lord of the Dogs, he made toothpicks out of logs.
Ladies and gentlemen, if I ever disappear from the mortal coil that is this existence, without a trace, please ask our Government if they know where I am. I issue this warning in response to the fact that the Boston Bombings have lit a fuse in my subconscious; therefore I felt the overwhelming need to rethink and revisit our difficult past. Therefore, due to my unrelenting research, what was once shrouded in obedience to an overtly corrupt government that still keeps prisoners locked up on a island outside of Cuba, without ever having being formally charged or told of the charges, for 7 years!!!, will continually be revealed. Land of the free and home of the brave; courage and intelligence is needed in order to remain so.
I will begin with where it has at all seemed to start for my generation. 9/11. On that horrible Tuesday morning in 2001, three steel-framed skyscrapers collapsed due to fire from jet-fuel. Ladies and gentlemen, these are the only three skyscrapers in recorded history to have collapsed due to fire, albeit the first ones to be hit by airliners loaded with jet-fuel, but it would have to burn pretty hot for an extensive amount of time to collapse the interior of 44 steel girders. But that's what they would want you to believe. Take a look at other skyscraper fires that burned for a considerably longer amount of time that failed to collapse.
One Meridian Plaza
The One Meridian Plaza Fire
One Meridian Plaza is a 38-floor skyscraper in Philadelphia that suffered a severe fire on February 23, 1991. The fire started on the 22nd floor and raged for 18 hours, gutting eight floors and causing an estimated $100 million in direct property loss. It was later described by Philadelphia officials as "the most significant fire in this century".
The fire caused window breakage, cracking of granite, and failures of spandrel panel connections. 4 Despite the severity and duration of the fire, as evidenced by the damage the building sustained, no part of the building collapsed.
The First Interstate Bank fire
The First Interstate Bank Fire
The First Interstate Bank Building is a 62-story skyscraper in Los Angeles that suffered the worst high-rise fire in the city's history. From the late evening of May 4, 1988 through the early morning of the next day, 64 fire companies battled the blaze, which lasted for 3 1/2 hours. The fire caused extensive window breakage, which complicated firefighting efforts. Large flames jutted out of the building during the blaze. Firefighting efforts resulted in massive water damage to floors below the fire, and the fire gutted offices from the 12th to the 16th floor, and caused extensive smoke damage to floors above. The fire caused an estimated $200 million in direct property loss.
The Beijing Mandarin Oriental Hotel Fire
The Hotel Mandarin Oriental blazes
The most recent example of a spectacular skyscraper fire was the burning of the Hotel Mandarin Oriental starting on February 9, 2009. The nearly completed 520-foot-tall skyscraper in Beijing caught fire around 8:00 pm, was engulfed within 20 minutes, and burned for at least 3 hours until midnight. Despite the fact that the fire extended across all of the floors for a period of time and burned out of control for hours, no large portion of the structure collapsed.
From Pearl Harbor to the Gulf of Tonkin onward to 9/11, false flag attacks have spurred our country and others into war. It's aim is big-business and serving the overlord of all nations, money. Ladies and gentlemen, you need to begin by looking into the Think-Tank called the Project for a New American Century. This group published a document in 2000 titled
Rebuilding America's Defenses,
in which they called for a new
Pearl Harbor
style attack as a means to build the momentum necessary to spur spending within the defense industry. The following PNAC members were appointed to serve in the George W. Bush administration following the 2002 appointment of Bush by the Supreme Court.
| member | department | title | comments |
| --- | --- | --- | --- |
| Elliott Abrams | National Security Council | Representative for Middle Eastern Affairs | President of the Ethics and Public Policy Center |
| Richard Armitage | Department of State (2001-2005) | Deputy Secretary of State | Leaked Valerie Plame's identity to Robert Novak in the Plamegate scandal |
| John R. Bolton | Department of State | U.S. Ambassador to the United Nations | Previously served as Undersecretary for Arms Control and International Security Affairs in the first administration of GWB. |
| Richard Cheney | Bush Administration | Vice President | Former CEO of Halliburton, which recieved no-bid contracts in Iraq rebuilding |
| Seth Cropsey | Voice of America | Director of the International Broadcasting Bureau | Deputy Assistant Secretary of Defense for Special Operations and Low Intensity Conflict, 1991. Voice of America Director of Policy, 1982-4 |
| Paula Dobriansky | Department of State | Undersecretary of State for Global Affairs. | National Security Council Director of European and Soviet Affairs, 1980-1987 |
| Francis Fukuyama | President's Council on Bioethics | Council Member | Professor of International Political Economy at Johns Hopkins University. CFR member and Foreign Affairs Book Review editor 1 |
| Bruce Jackson | U.S. Committee on NATO | President | Former Lockheed Martin VP for Strategy & Planning |
| Zalmay Khalilzad | U.S. Embassy Baghdad, Iraq | U.S. Ambassador to Iraq | Previously served as U.S. Ambassador to Afghanistan from November 2003 to June 2005 |
| I. Lewis "Scooter" Libby | Bush Administration (2001-2005) | Chief of Staff for the Vice President | Indicted by Federal Grand Jury on charges of Obstruction of Justice, False Statements, and Perjury and resigned October 28, 2005 |
| Peter W. Rodman | Department of Defense | Assistant Secretary of Defense for International Security since July 16, 2001. | National Review Senior Editor. 2 |
| Donald Rumsfeld | Department of Defense (2001-2006) | Secretary of Defense | Former Chairman of the Board of Gilead Sciences, the firm that developed Tamiflu, Resigned from office December 15, 2006 |
| Randy Scheunemann | U.S. Committee on NATO | International Republican Institute member | Founded the Committee for the Liberation of Iraq |
| Paul Wolfowitz | World Bank | President | Deputy Secretary of Defense, 2001-2005 |
| Dov S. Zakheim | Department of Defense | Comptroller | Former V.P. of System Planning Corporation |
| Robert B. Zoellick | Department of State | Deputy Secretary of State | Office of the United States Trade Representative (2001-2005) |
Other PNAC Members
| member | comments |
| --- | --- |
| Gary Bauer | Former presidential candidate. American Values president. |
| Abram Shulsky | Former Director of Office of Special Plans. Mentored by Leo Strauss. |
| William J. Bennett | Former Secretary of Education and Director of the Office of National Drug Control Policy. Empower America co-founder. Book of Virtues author. |
| Ellen Bork | Deputy director of PNAC, and daughter of failed Reagan Supreme Court nominee Robert Bork |
| Rudy Boschwitz | Former US Senator from Minnesota. |
| Jeb Bush | Governor of Florida. |
| Eliot A. Cohen | Professor of strategic studies at Johns Hopkins University. |
| Thomas Donnelly | Lockheed Martin director of communications. |
| Steve Forbes | Multi-millionaire publisher of Forbes Magazine. Former presidential candidate. |
| Aaron Friedberg | Director of the Center of International Studies. |
| Frank Gaffney | Columnist, founder of Center for Security Policy. |
| Reuel Marc Gerecht | Middle East Initiative director. |
| Fred Ikle | Center for Strategic and International Studies |
| Donald Kagan | Yale University professor. Conservative columnist with State Department ties. |
| Jeane Kirkpatrick | Former U.S. ambassador. |
| Charles Krauthammer | Conservative columnist. |
| William Kristol | PNAC founder and chairman, editor of The Weekly Standard. Political contributor for the FOX News Channel and regular contributor to Special Report with Brit Hume. chief of staff to Vice President Dan Quayle during the Bush administration and to Secretary of Education William Bennett under President Reagan. |
| Christopher Maletz | PNAC Assistant Director. |
| Daniel McKivergan | PNAC Assistant Director. The Weekley Standard Research Director, 1995-7. |
| Richard Perle | A PNAC founder, formerly of the Defense Policy Board. American Enterprise Institute fellow. |
| Norman Podhoretz | Hudson Institute senior fellow. Council on Foreign Relations member. Father of New York Post columnist John Podhoretz. 3 |
| Dan Quayle | Former vice-president |
| Stephen Rosen | Beton Michael Kaneb Professor of National Security and Military Affairs, Harvard University. |
| Henry Rowen | Former Rand Corporation president. |
| Gary Schmitt | Executive Director of PNAC. Appointed by President Reagan to post of executive director of the President's Foreign Intelligence Advisory Board. Defended Presiden Bush's withdraw from the ABM Treaty. Johns Hopkins University, Paul H. Nitze School of Advanced International Studies Adjunct Professor. 4 |
| George Weigel | Political commentator. Institute on Religion and Democracy board member. |
| R. James Woolsey | Former director of the CIA for President Clinton, vice-president at Booz Allen Hamilton. |
| Vin Weber | Minnesota congressman. Board member of National Public Radio. "Sperlobbyist" for the National Endowment for Democracy. |
It's an impressive list of people, and it's all just coincidence.
On the morning of 9/11, after getting word that a plane had hit one of the Twin Towers of the WTC, Bush proceeded on to his photo opportunity at Booker Elementary School in Sarasota, Florida. It was there, while reading
My Pet Goat
with schoolchildren that he received word that a 2nd plane had hit the other tower. He remained calm for 6 minutes and then decided it was probably best to get to a safe location, right? Nope. He addressed the United States public 30 minutes later from the school?! If it was an act of war, would not it have put all those at the school in possible harms way? Wouldn't the President have been a possible target? One would think that he'd need to get to a bunker immediately. One would think.
Ladies and gentlemen, from September 2000 to June 21st of 2001, the FAA had fighter jets scrambled to intercept possible hijacking situations 67 times. On the morning of 9/11 they were terribly, terribly late. Why??? On the morning of 9/11 a number of war games were in play throughout the eastern seaboard. All of which confused air-traffic controllers throughout the United States. Why? Of the war games in play, two of them,
Vigilant Guardian
and
Global Guardian
dealt with the scenarios of hijacked planes being used as missiles against strategic military and political targets within the continental United States. So there you have it, it is all just mere coincidence that 19 Terrorists, armed with box cutters, that had been put into place from an apparent master-mind hidden in a cave somewhere, thousands of miles away, just so happened to have picked a very fortunate day on which to activate their attack upon the people of the United States, wouldn't you say? And it's all just coincidence?
The Vigilant Guardian war game was discussed in chapter 1, footnote 116 of the
9/11 Commission Report
:
"On 9/11, NORAD was scheduled to conduct a military exercise, Vigilant Guardian, which postulated a bomber attack from the former Soviet Union. We investigated whether military preparations for the large-scale exercise compromised the military's response to the real-world terrorist attack on 9/11. According to General Eberhart, "it took about 30 seconds" to make the adjustment to the real-world situation. Ralph Eberhart testimony, June 17, 2004. We found that the response was, if anything, expedited by the increased number of staff at the sectors and at NORAD because of the scheduled exercise. See Robert Marr interview (Jan. 23, 2004)."
Funny, then why did it take so long to scramble planes to intercept the hi-jacked airliners? Never mind, who's going to win
Survivor
?
The following is a list of all the operations being carried out on September 11 by the military:
1. OPERATION NORTHERN VIGILANCE: This was planned months in advance of 9/11; On the morning of 9/11, where military resources were sent to Alaska in response to Russian military exercises. .[3]
2. BIOWARFARE EXERCISE TRIPOD II:
Rudolph Giuliani
made referenced to Tripod 2 in his testimony to the 9/11 Commission. The
Federal Emergency Management Agency
(FEMA) arrived in New York on September 10 to set up a command post located at Pier 29 under the auspices of a 'biowarfare exercise scheduled for September 12. This explains why Tom Kenney of FEMA's National Urban Search and Rescue Team, told Dan Rather of CBS News that FEMA had arrived in New York on the night of September 10. Giuliani was to use this post as a command post on 9/11 after he evacuated
WTC Building 7
. "We were operating out of there when we were told that the World Trade Center was gonna collapse," Rudolph Giuliani told Peter Jennings of
ABC News
.[4]
3. OPERATION VIGILANT GUARDIAN: This exercise simulated hijacked planes in the north eastern sector. Lt. Col. Dawne Deskins,
NORAD
unit's airborne control and warning officer, was overseeing the exercise. At 8:40am she took a call from Boston Center which said it had a hijacked airliner. Her first words, as quoted by Newhouse News Service were, "It must be part of the exercise."
4. OPERATION NORTHERN GUARDIAN: The details of this exercise are still scant but it is considered to be part of Vigilant Guardian, relating to simulating hijacked planes in the north eastern sector.
5. OPERATION VIGILANT WARRIOR: This was referenced in Richard Clarke's book 'Against All Enemies'. It is thought to have been the 'attack' component of the Vigilant Guardian exercise.
Ladies and gentlemen, on that horrible Tuesday morning in September, more than 3,000 people lost their lives as a result of an act of war. However, the officials in charge would wait
411
days to start an investigation. The President, his surrounding goons and everyone else in America seemed to know immediately who was responsible; Osama Bin Laden, the Taliban, IRAQ? However, Osama Bin Laden never once took any credit for the attacks on 9/11. Why not? He was already on the run. It would've only helped to boost his street cred amongst the jihadist scumbags. It took Khalid Sheik Mohammed all of 7 years to confess that he was the mastermind. 7 years? Aren't these terrorists supposed to be willing to die for their cause? Apparently not when in the custody of the United States Government. When someone gets murdered in St. Paul they investigate immediately. When over 3,000 people die on the morning of 9/11, they wait
411
days. Once again, never mind, who's winning on
American Idol
?
There's nothing
common
about common sense.
Ladies and gentlemen, to this day, we still have no clear images of whatever it was that struck the Pentagon on that terrible Tuesday morning in September. Is it possible that JFK's brain, which the United States Government has lost, could have been on that plane? Possible Alien life? Who knows? We've never been shown what hit the Pentagon. A giant Stay-Puff Marshmallow man may have hit the Pentagon; we'd never know, because apparently there are no operating cameras on our country's center of defense and apparently, we the American public don't need to know. Why not? What are they hiding? We've spent countless years in wars that have continued to bankrupt this country when our politicians cry for austerity measures. Is it out of the realm of possibility for cabin pressure to be manipulated and all of the plane's passengers knocked unconscious, while the plane is then flown remotely to a different location and the passengers killed, while another plane or military jet is flown in a maneuver deemed impossible by professional pilots straight into a part of the Pentagon that was currently under construction? Once again, the terrorists uncanny luck or in this instance
bad-luck
picked a depopulated area of the Pentagon. But it's all just coincidence. Never mind, have you seen the latest
GI Joe
movie?
Another unlikely, but yet possible, but highly improbable fact that they had us all believe or overlook at the time was that the lawn of the Pentagon went practically unscathed. This is supposedly where a Boeing 757, with engines weighing 6 tons, disintegrated into dust. There has never been a sign or picture of any wreckage of Flight 77 that has been witnessed or found or released to the American Public. Why? Maybe because there is none?
"Maybe put in some Ficus over here?"

"Who does your landscaping?"
Then there was the critical move that you do with any investigation or possible terrorist attack; you get your cronies together and make sure for the expedient removal and destruction of the crime scene that was the debris of the twin towers; they have it all packed up for you and shipped out to China, so that it could be made into material for aircraft carriers. What else would you have done with it? Look for evidence that explosives were used, traces of nano-thermite? Never mind, oohhhhh what is Kim Kardashian doing now?
In 2005, the National Institute for Standards and Technology, NIST issued a 10,000 page report on the collapse of the Twin Towers and building number 7 (the CIA's largest field office outside of Washington, D.C.) also home to the Mayor of New York's Emergency Response Center for Airports, Fire and Terrorism prevention, at the WTC. Building No. 7 collapsed at 5pm on 9/11, although it hadn't been hit from anything. Strange. From the 10,000 page report issued by NIST, there is no explanation as to why they collapsed. A test was never done for explosive residue. According to NIST and the 9/11 Commission, the Twin Towers collapsed at free-fall speed in 10 seconds. 500,000 tons of concrete disintegrated into dust. Until December 13th, 2001, there was still molten metal burning at Ground Zero. Jet fuel burns quickly and evaporates, but something else was still burning, and sadly it wasn't the average American's appetite for the truth.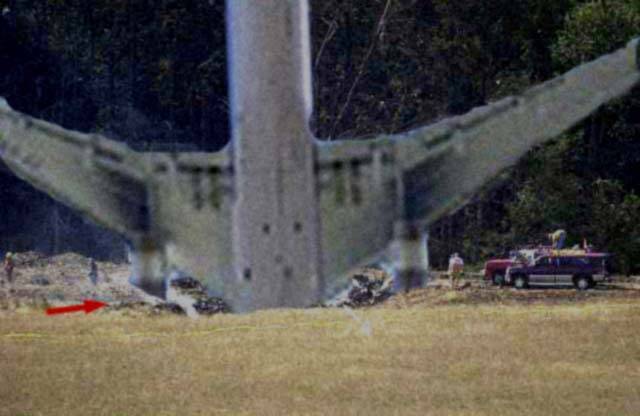 Apparently, this is how it crashed.
Then there is the case of Flight 93's crash into Shanksville, Pennsylvania.
Where is the wreckage? Where'd everybody go?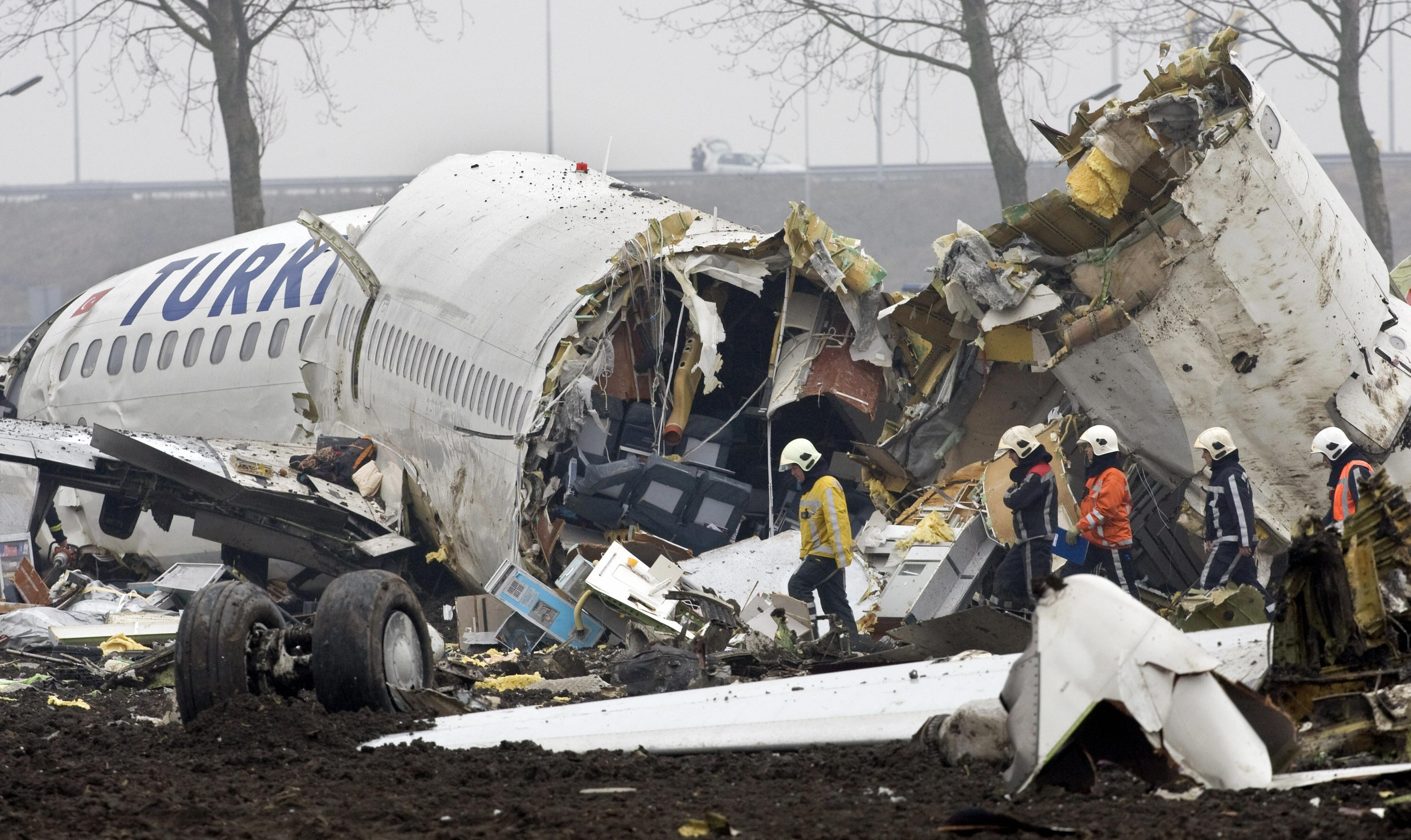 This is what usually happens.
Again.
There is no identifiable wreckage or bodies of passengers ever found. Where did they go? Compare that with other plane crashes.
Finally, President George W. and Vice President Cheney both agreed to testify before the 9/11 commission after months of legal loopholes and procrastinating, but only if done together, behind closed doors, not under oath and without any of it being recorded. What was even the point?! This in the land of the free, where they are supposed to be working for us. Ladies and gentlemen,
Fascism
comes in all shapes and sizes.
fas·cism
noun
\

ˈ

fa-

ˌ

shi-zəm also

ˈ

fa-

ˌ

si-\
Definition of FASCISM
often capitalized : a political philosophy, movement, or regime (as that of the Fascisti) that exalts nation and often race above the individual and that stands for a centralized
autocratic
government headed by a
dictatorial
leader, severe economic and social regimentation, and forcible suppression of opposition
: a tendency toward or actual exercise of strong autocratic or dictatorial control <early instances of army fascism and brutality — J. W. Aldridge>
Ladies and gentlemen, put this all together. If it's not out of the realm of possibility for our own Government, in collusion with nefarious factions of Illuminati controlled power brokers from around the world to deceive and destroy the very fabric of our society to sacrifice almost 2,000 in Pearl Harbor to get us into WWII, a couple hundred in the Gulf of Tonkin to get us into the Vietnam War and 3,000 to start the never-ending War on Terror; then it's not too unlikely that what occurred in Boston could be a simple drill for them, where only 4 people lost their lives.
Nothing suspicious here.
What if the Boston bombing was part of a plan to institute a more encompassing police state within the cities and towns of the United States. Ladies and gentlemen, they shut down an entire city, to search for a teenager!!! Does that sound reasonable? Now imagine, what if the Tsarnaev Brothers were recruited to take part in a CIA sponsored drill? Promised with large amounts of money, which everyone who doesn't have a silver spoon in their mouth needs just to make ends meet, and were then manipulated through MK-Ultra techniques; what if they took part in what they thought was a security drill? How many other people wearing backpacks and walkie-talkies were photographed that day in Boston?
According to U of Massachusetts Cross Country Coach, Ali Stevenson, there were bomb sniffing dogs placed at the starting and finish lines throughout the day, and patrolman were placed on roofs looking for bombs as well throughout the race.
http://www.local15tv.com/mostpopular/story/UM-Coach-Bomb-Sniffing-Dogs-Spotters-on-Roofs/BrirjAzFPUKKN8z6eSDJEA.cspx
There were announcements over P.A. systems and bullhorns that drills were being performed, but not to worry, everything was under control. What if, after the explosion, the Tsarnaev brothers realized that they were simply "patsys," as Lee Harvey Ozwald prophetically proclaimed that cold day in November of 63'? For all we know their blame and guilt might have been constructed since day 1 of their recruitment and infiltration of Jihadist groups in Chechnya. Ladies and gentlemen, why were they shooting at the younger brother as he hid in the boat? According to their heat sensitive thermo cameras broadcast for all to see, they could see that he was unarmed. Wouldn't they want to take him alive? Why was the American public so willing to go along with the dismissal of the Miranda warning? Did the bombers test their bombs some where else? Was April 15th, 2013 their only test-run; were they only crossing their fingers hoping that it worked? Why was there no escape plan? Never mind, there's a gay man in the NBA!!!
Tell your Friends....Spread the Outrage!
Follow on Twitter @globaloutrage